RELEASE DATE October 11, 2021 
ARI JOSHUA SINGLE 'STAR LORD'  
FEATURING RAY PACZKOWSKI AND RUSS LAWTON 
'Star Lord' EP includes six (6) songs from the February Burlington, VT  
recording sessions set for release November 16, 2021 
OCTOBER 11, 2021 - A new single, "Star Lord" by guitarist Ari Joshua, featuring Ray Paczkowski and Russ Lawton from The Trey Anastasio Band and Soule Monde released today.  A six (6) song EP by this team is scheduled for release early November 2021, and more gorgeous original psychedelic rock-jazz fusion tracks can be anticipated for intermittent release in the coming months.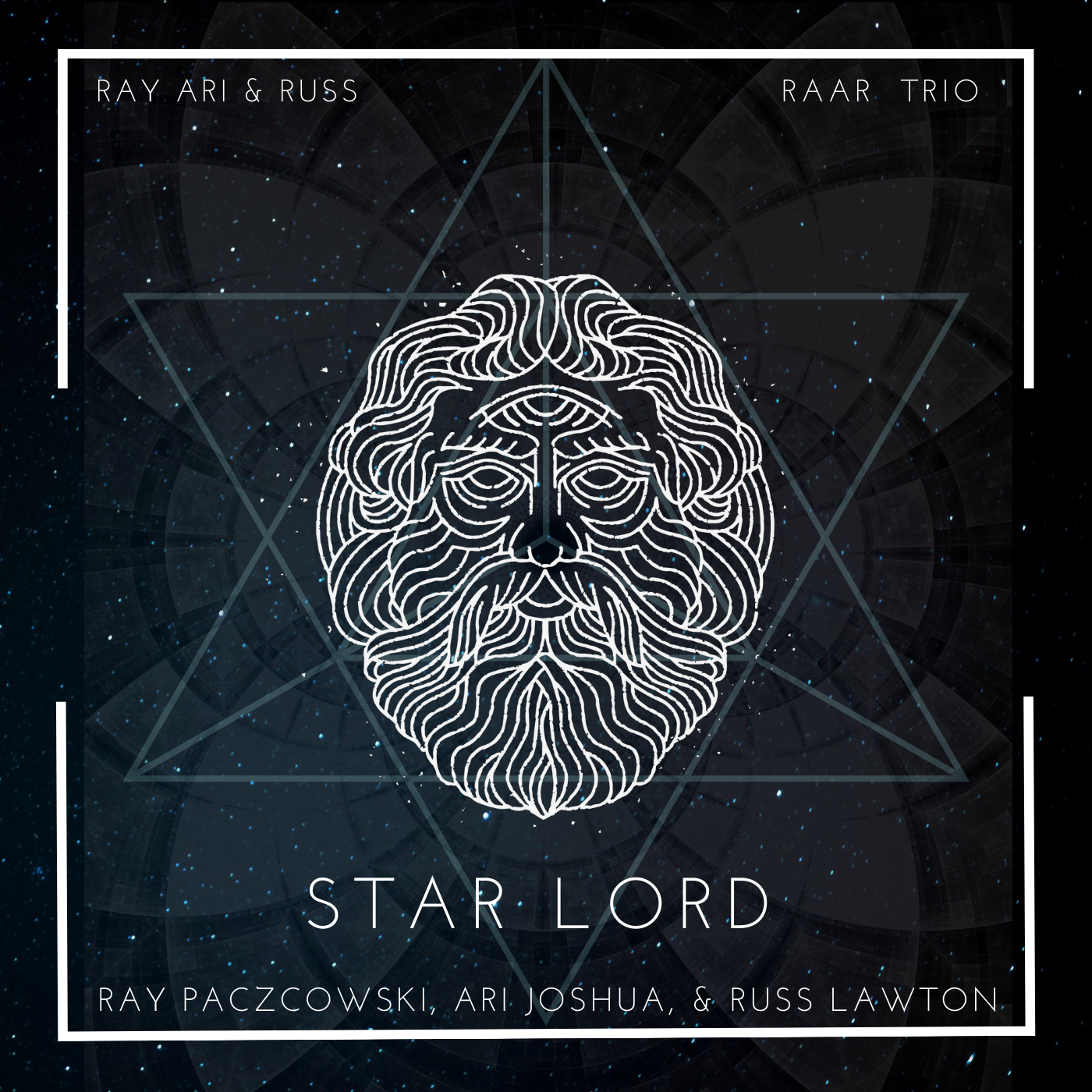 In the middle of the Pandemic, Winter of 2020- 2021. Ari Joshua happily flew into the snowy city of Burlington, Vermont to collaborate with drummer Russ Lawton, organist Ray Paczkowski, and long-time Phish recording engineer Ben Collette to collaborate for a few session dates. The excitement sparked an intense and healthy writing spree.  Ari composed about 25 demos in all both during the final weeks of the famed beacon jams, and as well during his 10 day quarantine in a Burlington, VT condo.  
Two vocal tracks 'Rae of Light' written  for his 90-year old maternal grandmother's birthday, and 'Gran-mama' for his deceased paternal grandmother.  It was a treasured experience to record these two sentimental tracks at 'The Tank' in Burlington with such wonderful musicians.  
"When I arrived at the studio after quarantining the guys where already set up, I had spent 10 days in isolation, so it felt so amazing to play. Ben had picked out some great amps, for me to record on and the chemistry was evident after a few notes. It was great to communicate with these guys, it felt like an old school garage session, we where instantly locked in for a great studio experience.  It was like as if we had played together before, and we all really collectively cared about the music. After the first day I recall thinking to myself no wonder Trey has kept these guys on for 20 years, they are the best! The like-minded musical approach opened the doors to a memorable session that I will never forget. These guys were a lot like me, just as serious, and ready to get to work." says Ari.  
The trio managed to record versions of all the 25 demos Ari brought in; mostly brand- new compositions and concepts. "Star Lord" was originally named 'Number Six' of the 25 tracks composed on the trip.  Ari wrote "For Ray" for Ray Paczkowski to shine as a "G on the keys," and "The Bernie Meme" was inspired by the viral photograph photograph of Bernie Sanders in his hand-crafted mittens during President Biden's inauguration which had just happened; Ari was after all, in Burlington, Vermont.  The creative vibrations of life rippled through musical hearts and hands in a Northeastern snow-covered studio.  
Ari began releasing songs from his 'Vault' earlier this year including original recordings with artists including Robert Glasper, KJ Sawka, and Delvon Lamarr.  The six songs from the 'Star Lord' EP and many more can be found on all streaming platforms and enjoyed live when the Ari Joshua Band performs.  
The pandemic has allowed for Ari to shift his focus closer to where his heart is, which is to travel and spread expressions of love and joy through Psychedelic Jazz and Rock. He's most excited to share his work with the beloved passionate listeners of the Jazz, and Jam music scenes where improvisation and compositional music is most appreciated.  
For those unfamiliar, Ari is a Cape Town, South African born - American raised guitarist. After attending The New School in NYC. He is the founder and commander-n-chief of The Music Factory, an online music lessons portal, and Seattle's premier music school. The Music Factory is now almost 15 years running, employing close to 100 musicians since its inception. Music Factory teachers have taught over 30,000 lessons to students of all ages, and skill levels.  
'Star Lord' and the upcoming 6 song EP is discoverable along with tracks already available on Ari's website www.arijoshua.com.  
On social media:  
www.facebook.com/arijoshua 
www.instagram.com/arijoshualovesyou/ 
www.facebook.com/musicfactorynw 
www.instagram.com/musicfactorynw 
CONTACT INFORMATION:  
Melissa Goshe    
echothedreamer@gmail.com 
###