Original Link: https://musicforall.com.br/ari-joshua-entrega-primorosa-faixa-para-o-halloween/
Ari Joshua delivers exquisite track for Halloween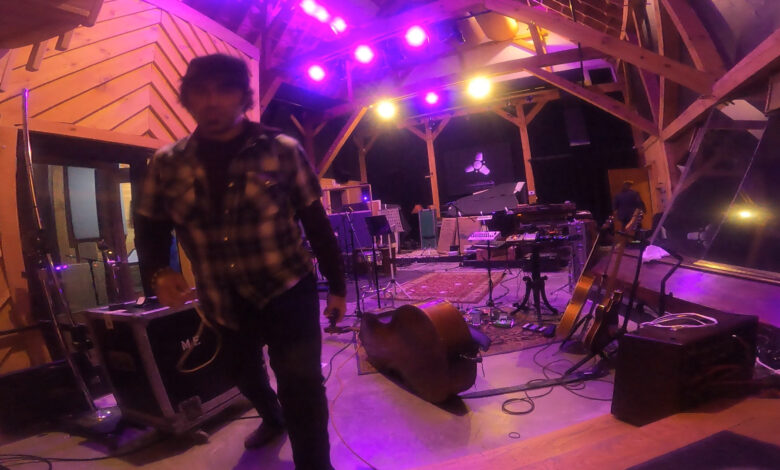 Guitarist and composer Ari Joshua is back with another phenomenal work. At his side in this endeavor he has John Medeski (keyboards) and Billy Martin (drums) from MMW (Medeski, Martin and Wood) and Jason Fraticelli (bass) from Cyro Baptista, and Matisyahu.
His new song is called "Dragons Layer" and sees the artist once again surpassing himself in his creative concept. Remembering that Joshua always focuses on instrumental music, but avoids the basics, and always seeks a sound that can, in addition to adding, entertain the listener.
Ari Joshua definitely has no intention of highlighting one instrument or another, which is why his compositions end up sounding all musical, and this is a great asset that he enjoys. The new song mixes rock with classical music in a well-balanced way, with the groove and the piano giving a tone of horror to its context, which explains its homage to the upcoming Halloween.
With precise guitars, an incessant and slightly broken kitchen, as well as precious keys, "Dragons Layer" is a composition that becomes more interesting with each listen. Another masterpiece from Joshua.
https://open.spotify.com/track/1ZkQ0PxRla2r2YylmNS8lQ
https://www.facebook.com/arijoshua/
https://twitter.com/arijoshuamusic
https://open.spotify.com/artist/3C9Z1YhnRr08CKRSZ7nEuV
https://arijoshua.bandcamp.com/
https://www.instagram.com/arijoshualovesyou/
https://soundcloud.com/arijoshua-music