https://www.tjplnews.com/post/ari-joshua-help-on-the-way-review
Tamara Jenna Aug 22



Ari Joshua's "Help on the Way": 
A Resonant Revival of Classic Tunes with a Contemporary Touch
Ari Joshua "Help on the Way" Cover Art in a fusion of nostalgia and innovation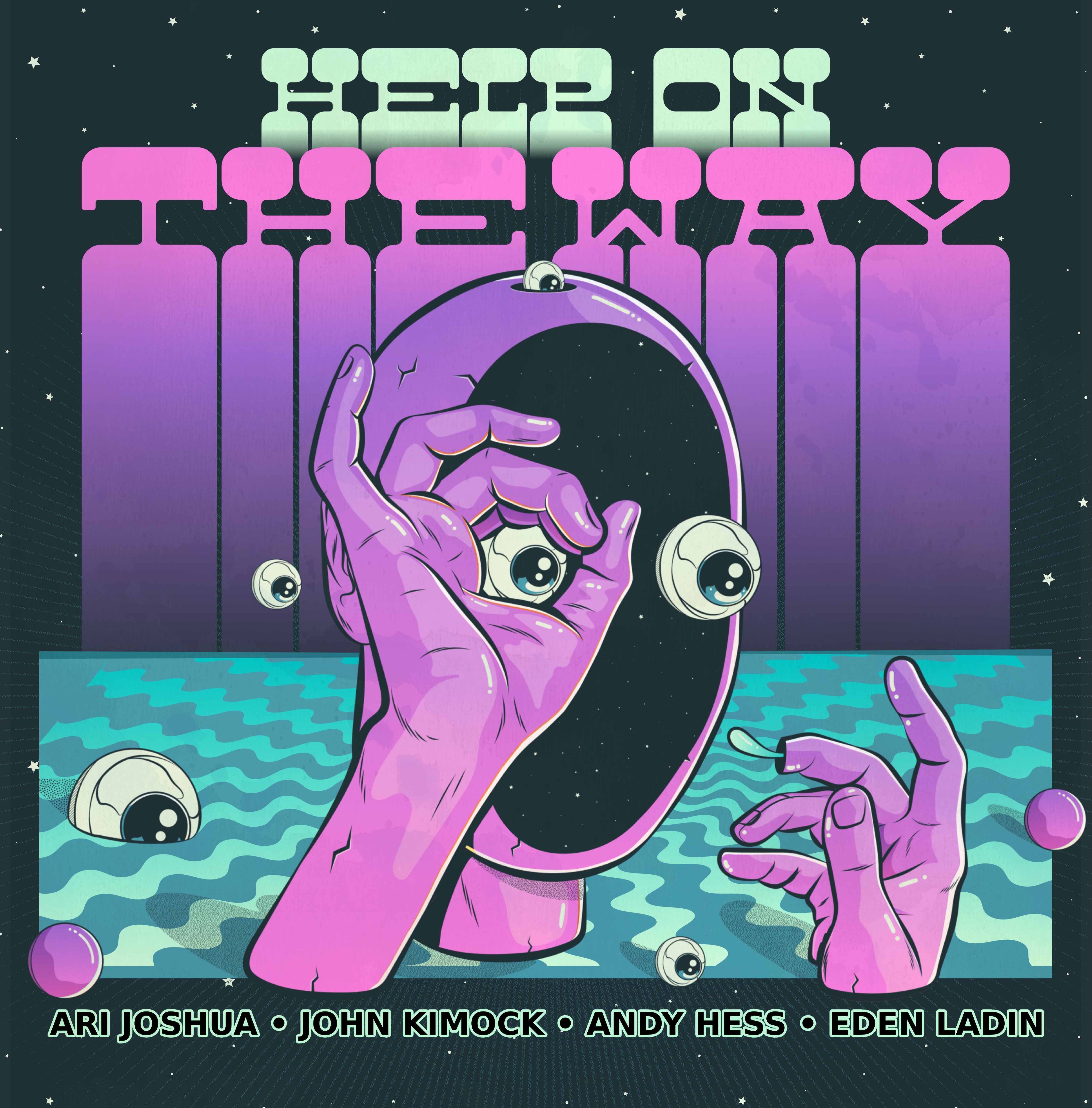 Ari Joshua's "Help on the Way": A Musical Reverie Touching Hearts and Souls

"Help on the Way" is not just a song. In Ari Joshua's capable hands, it becomes a mesmerizing journey through time, memory, and human connection. Reimagining a classic Garcia/Hunter gem, Ari breathes new life into a beloved track with a rendition that's both nostalgic and novel. His inclusion of notable talents like Kimock, Hess, and Ladin creates a blend that captures the heart of the original while introducing a unique, fresh flair.

The collaboration, recorded at the iconic Bunker Studio in Brooklyn, oozes authenticity. There's a tangible sense of camaraderie and shared purpose; the music feels alive, electric. From Joshua's evocative guitar to Ladin's mesmeric keyboards, the song envelops listeners, inviting them to lose themselves in its sprawling musical landscapes.

Moreover, Ari Joshua's dedication to preserving and celebrating the genius of Garcia and Hunter is evident in the thoughtful selection and execution of tracks in his upcoming compilation. But it's not all about nostalgia. Original pieces like "Lights Out" and "Eye Just Called to Soul, I Love You" highlight Joshua's flair for innovation, proving his mettle as a modern music maestro.

This endeavor goes beyond the auditory experience. The narrative that Joshua weaves around his personal connection to the music is touching. His recounting of that serendipitous introduction to "One from the Vault" on a summer camp journey is poignant and relatable. It's a testament to music's transformative power and its ability to leave lasting imprints on our souls.

The forthcoming video, coupled with his other exciting projects such as Kambo Wambo and Dragons Layer, reaffirms Ari's commitment to pushing boundaries while paying homage to the classics.

In a world grappling with unprecedented challenges, Ari Joshua's altruistic initiative to support the 988 Suicide & Crisis Lifeline underscores the power of music as a force for good. His dedication to helping those in distress is commendable, emphasizing the healing and comforting power of music.

In conclusion, "Help on the Way" is not merely a song. It's an experience, a memory, a beacon of hope. It reminds us of music's incredible power to heal, connect, and inspire. Ari Joshua, with his undeniable talent and compassionate heart, ensures that this message resonates loud and clear. We eagerly await the treasures his upcoming compilation will unveil.
LINKS
https://www.arijoshua.com
https://www.facebook.com/arijoshua/
https://twitter.com/arijoshuamusic
https://open.spotify.com/artist/3C9Z1YhnRr08CKRSZ7nEuV
https://arijoshua.bandcamp.com/
https://www.youtube.com/
https://www.instagram.com/arijoshualovesyou/
https://soundcloud.com/arijoshua-music