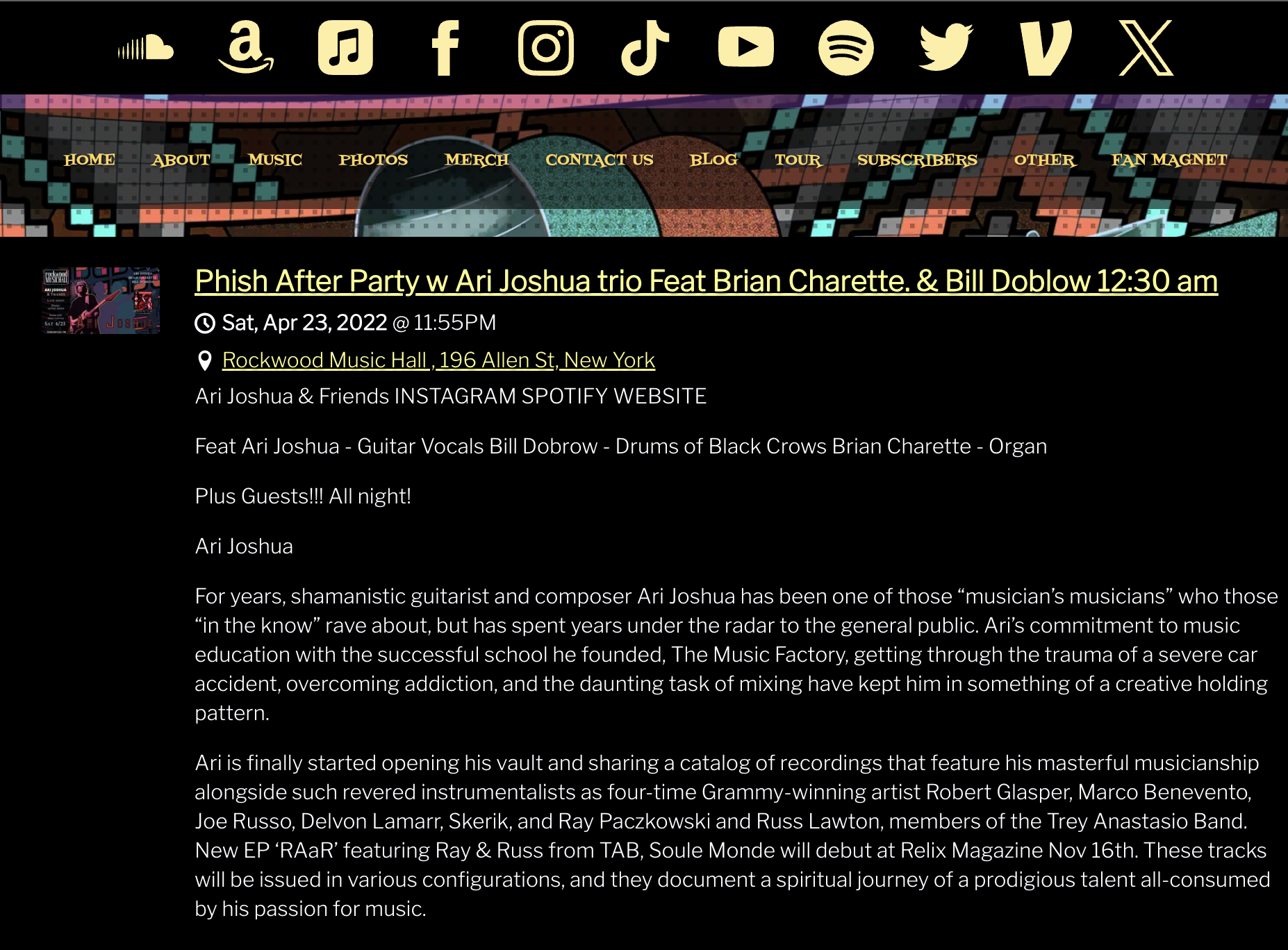 DOORS: 12:00am SHOW: 1:00am 
Ari Joshua & Friends Phish after party late night set April 23, 2022 NYC. 
Feat 
Ari Joshua - Guitar Vocals 
Bill Dobrow - Drums of Black Crows 
Brian Charette - Organ 
Plus Guests!!! All night! 
---- 
Ari Joshua 
For years, shamanistic guitarist and composer Ari Joshua has been one of those "musician's musicians" who those "in the know" rave about, but has spent years under the radar to the general public. Ari's commitment to music education with the successful school he founded, The Music Factory, getting through the trauma of a severe car accident, overcoming addiction, and the daunting task of mixing have kept him in something of a creative holding pattern. 
Ari is finally started opening his vault and sharing a catalog of recordings that feature his masterful musicianship alongside such revered instrumentalists as four-time Grammy-winning artist Robert Glasper, Marco Benevento, Joe Russo, Delvon Lamarr, Skerik, and Ray Paczkowski and Russ Lawton, members of the Trey Anastasio Band. New EP 'RAaR' featuring Ray & Russ from TAB, Soule Monde will debut at Relix Magazine Nov 16th. These tracks will be issued in various configurations, and they document a spiritual journey of a prodigious talent all-consumed by his passion for music.