Single 'Emergency Exit' released at arijoshua.com and available in stores October 30, 2020!
The track was recorded along with 10 other tracks in October of 2019 at Studio Litho. 
Ari Joshua - Guitar 
Will Lone - Drums 
Jonti Siman - Bass 
Joel Bean - Piano 
*Geoff Harper plays on some tracks on the session 
Download here with your email:  https://arijoshua.com/single/23135/emergency-exit-ari-joshua-quartet

Or find it on any of these platforms: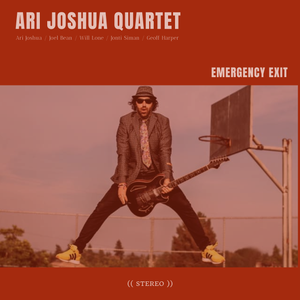 Apple Music.  Amazon Music.  Spotify.  Deezer.