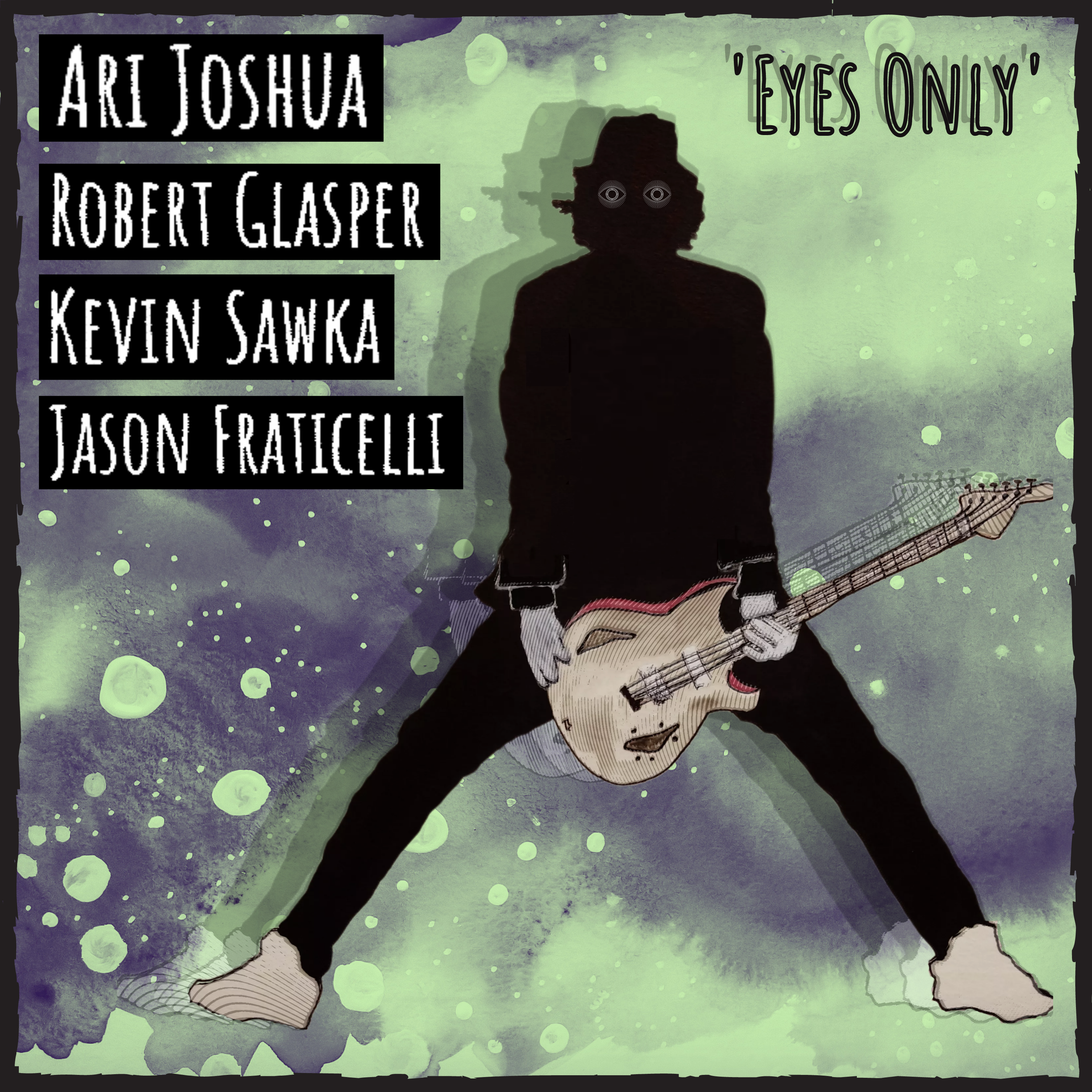 How did this track "Eyes Only" come into existence?

This song "Eyes Only" is the first song that is coming 'OUT OF THE VAULT'.  "Eyes Only" is one of a number of songs recorded with 4x Grammy award winning keyboardist Robert Glasper, Kevin Sawka, and Jason Fraticelli in a session a few years ago.

What vault, which One from the Vault are we speaking about?

This is a Vault, gathered over years by Ari, is the result of a decade of coming to terms with his reality, the reality of limitations and strengths, mental health, the power of music to heal and how to navigate those in this world we live in. Creativity and lifelong devotion to music created the vault, but depression and soul searching made it so vast, and now so very ready to release. Without getting into to too deeply (save that for an interview or a book), the new Covid world created the circumstances that caused Ari to decide to say F-it, and to unlock the vault, and start releasing his treasure trove of albums and projects.
In his words.

'I was in NY on a gig with my dear friend and super unique Drum-n-Bass/EDM drummer Kevin Sawka in NYC, and I had been in touch with Rob about wanting to do a session. On a recent tour, I took Rob and his bandmates, some of them old classmates, to a local diner for breakfast. Rob and I lived by a diner called 'Mike's Diner' near Fort Greene in Brooklyn, I know he likes that kinds of stuff.  We shared projects, and what we were all working on in the car ride to and from their hotel.  I played them a few songs I had recorded with Sawka on drums, and Rob really dug it. Kevin and I were in the city on business later that year and we called up Rob to see if he was available. He was, so Jason (bassist) drove up form Philadelphia and we spent two days recording there in Brooklyn. (on the session) There is some really wonderful material there. The chemistry was amazing and material ranges from Jazz to Free Jazz to Rock to Drum-n-Bass. I think Sawka's fans will get to hear him playing in a new and different way, completely unedited and with no laptop; same with Robert and his fans, there are ways he plays on some of the songs where I am like - Damn! The material we recorded was based mostly off of charts I brought in. I think one was Roberts concept. "Eyes Only" is the first release, named because the effects of Covid have been the biggest factors in getting over my fear of releasing this music. All we see these days are people's eyes, you know, with all the masks. There is something so soulful and mysterious about seeing only peoples' eyes, there is also a comfort in connecting with people through their 'Eyes Only' There is comfort in not having to connect in such a physical way, you know that gateway to the soul, that's my channel. I want my music to connect to people in the same way, without a physical form, and straight into the heart and soul. Releasing this music is like my way of connecting with the world during these times, through "Eyes Only."' The process of committing to share the music is really healing, I think it is like that with lots of artists, but to me my work is never complete, or good enough, and there recordings are from a few years ago, I am better now, but I need to accept that there is perfection in the whole story, and it is time to just surrender a bit, these songs are my gifts. Robert Glasper, Jason Fraticelli and Ari were college classmates together at The New School in NYC. Kevin and Ari started collaborating in the early 2000's and have been close collaborators ever since. The version that is coming on March 17th is a Radio Edit, the original is about 9 minutes in length, to get a spin on the radio they want 5 minutes, so the good news is there is more to come, more from the session, more from other sessions, and more, even from this track.

Release Information:

'Eyes Only' featuring 4*-time grammy award winning keyboardist Robert Glasper, Pendulum drummer, Kevin Sawka, Jason Fraticelli on Bass, Ari Joshua - Guitar [radio edit]- Single set to be released March 17, 2021 
Find the link to iMusic Pre-order at https://arijoshua.com/home

Art by Nicole Mix, Olimpia Maria Flis, & Ari Joshua
Recorded at Seaside Studios - Brooklyn, NY
Mixed by Ari Raskin at Deepwater Studios, NYC

Live on March 17 All Streaming Services, itunes, and best to get it from www.arijoshua.com
since streams net next to nothing for artists. 
Ari Joshua - Guitar, Kevin Sawka - Drums, Robert Glasper - Keys, Jason Fraticelli - Bass 

*correction from previous post